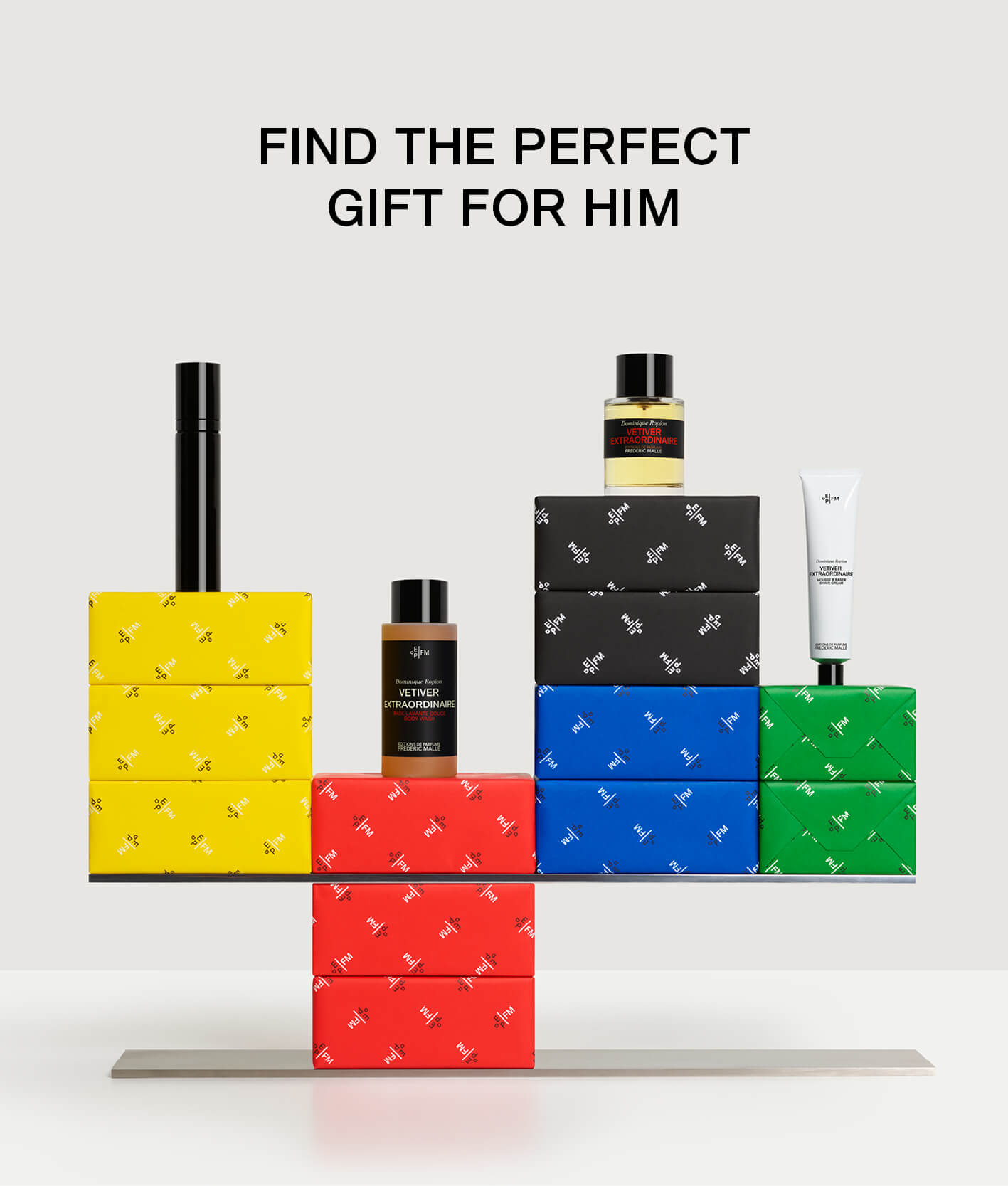 DISCOVER OUR ICONIC SCENTS
DISCOVER THE WORLD
OF FREDERIC MALLE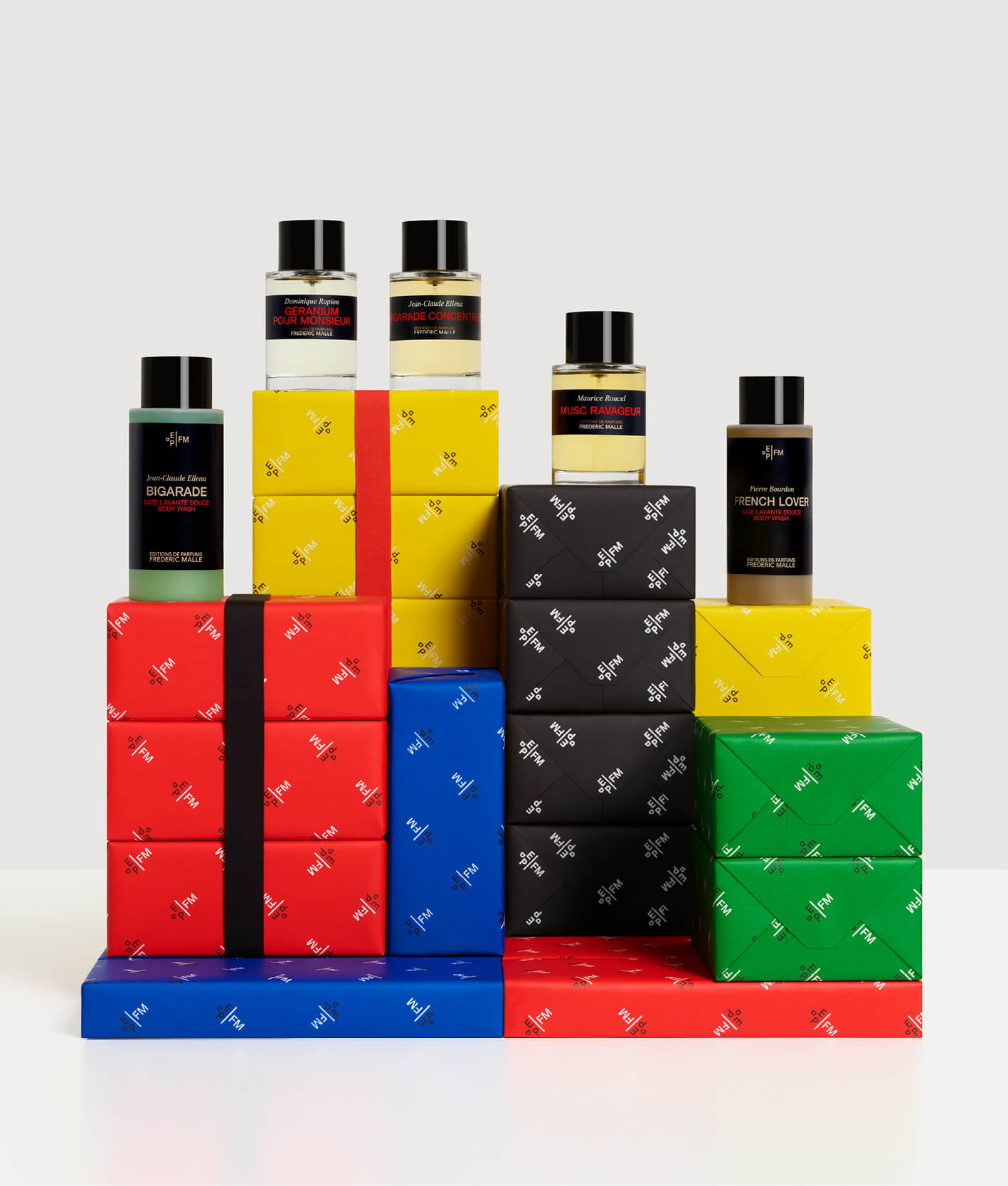 FIND THE PERFECT GIFT FOR HIM
Perfumes, beautifully perfumed products for the body or home scents to enhance interiors—so many marvelous ways of spoiling our loved ones, in a way that is personal, elegant, and touching, with satisfaction guaranteed.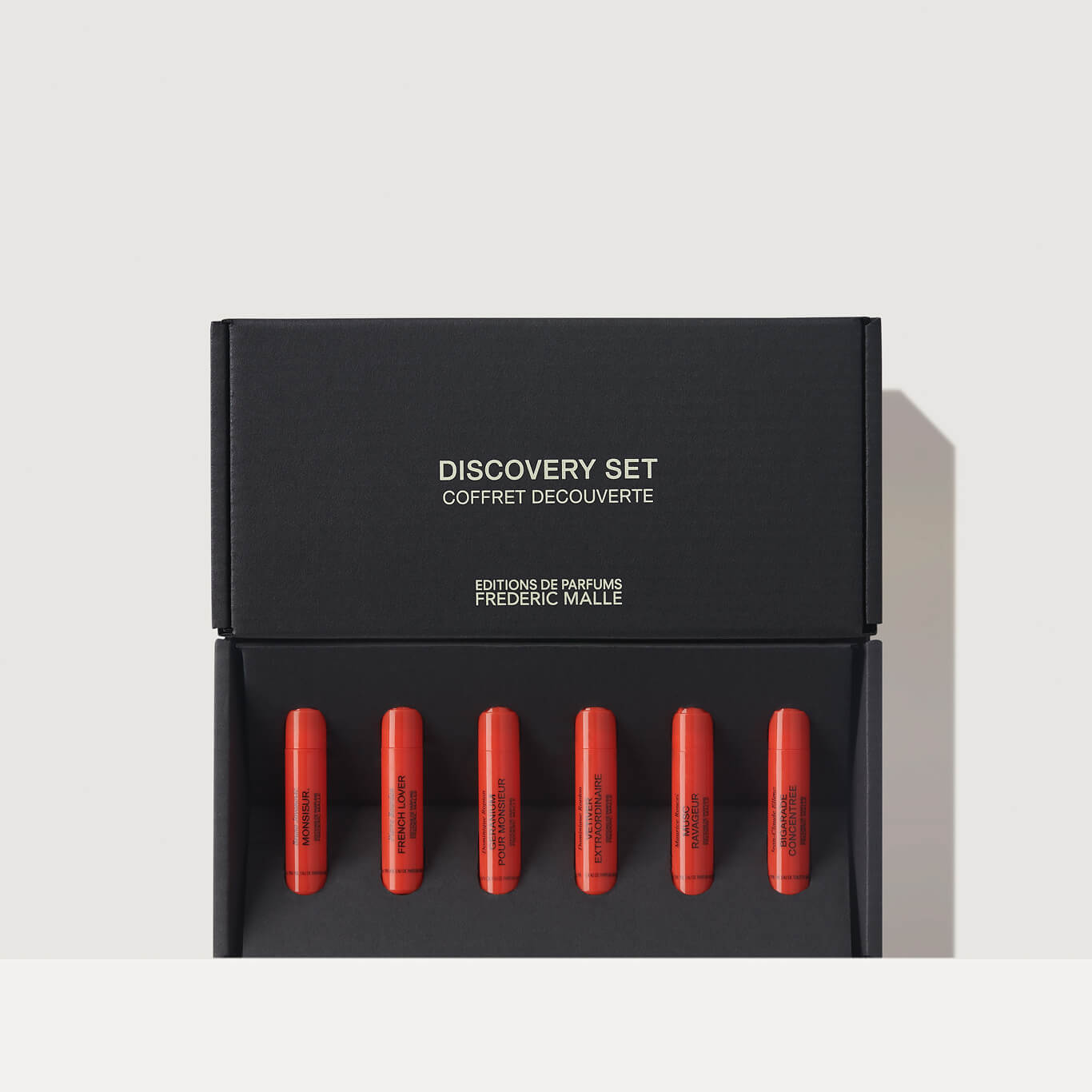 THE BEGINNING OF
A BEAUTIFUL FRIENDSHIP
A curated selection of iconic compositions to discover. Each is a piece of art: rare, inventive and timeless. Take pleasure in discovering your perfume signature, the scent that expresses your singularity. Begin your journey with a Discovery Set.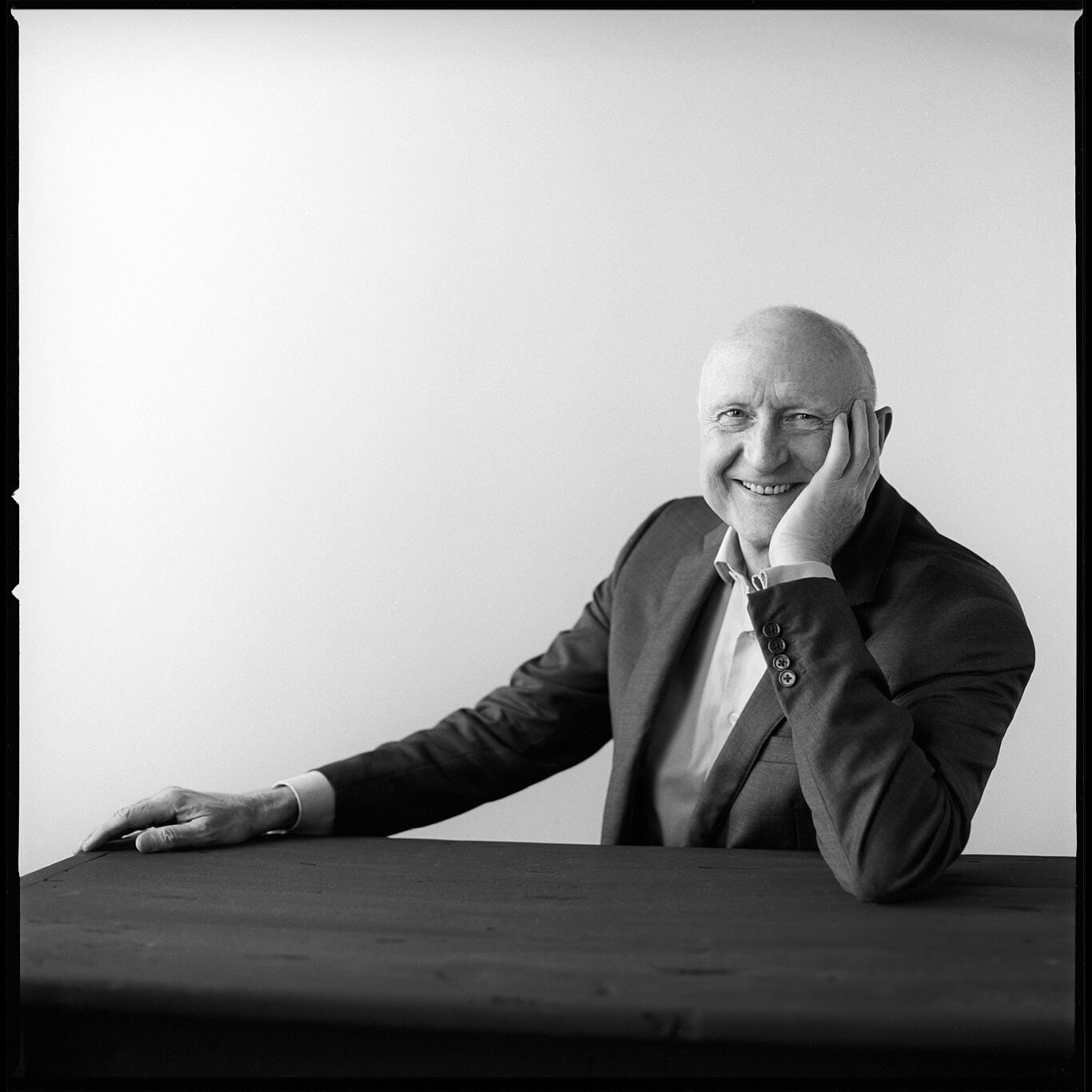 The greatest artists of modern-day perfumery.
Creators of new perfume classics, published by Frédéric Malle.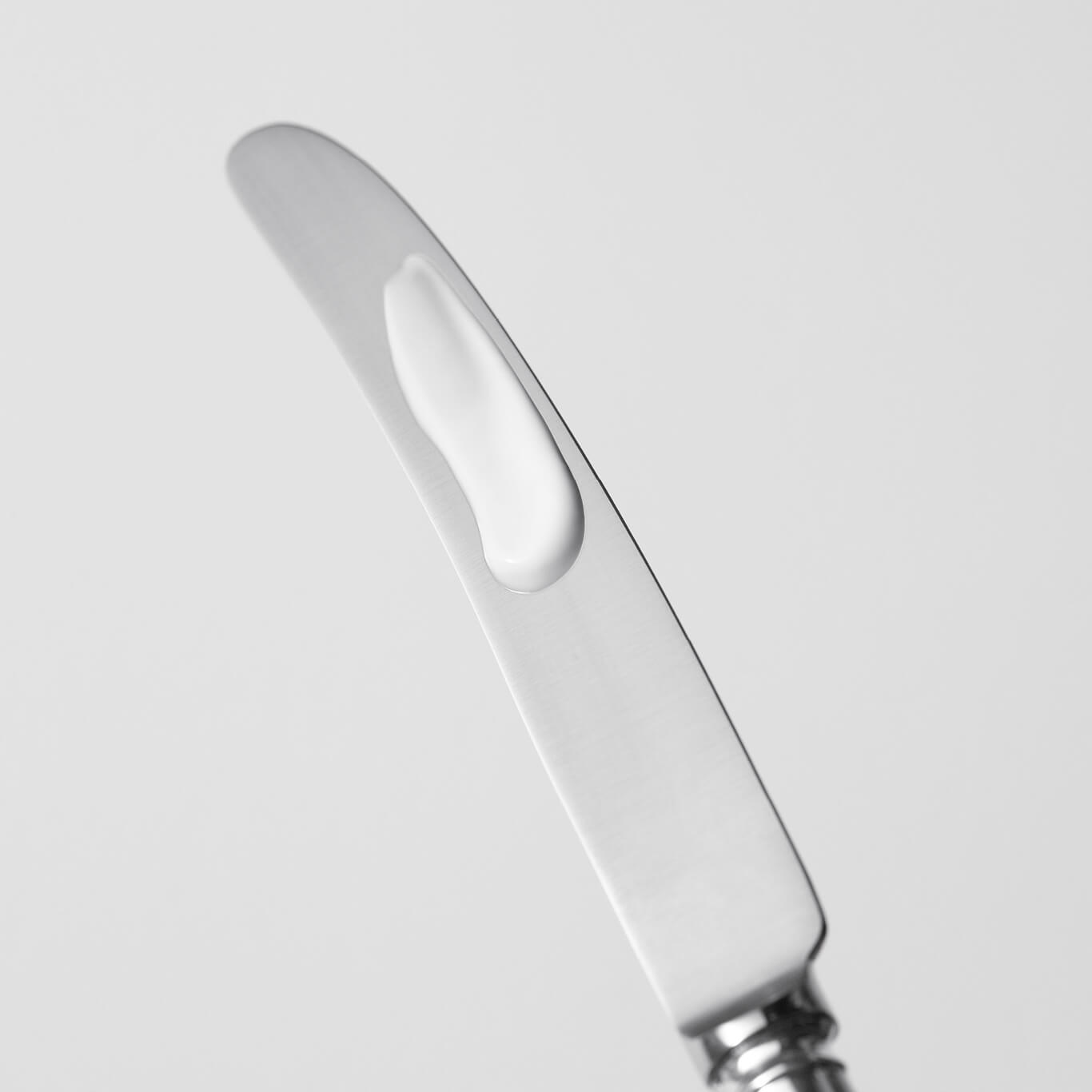 AN ALTERNATIVE WAY
TO WEAR OUR PERFUMES
Not a paler interpretation of our perfume masterpieces, au contraire! The best of both worlds: the original perfume compositions blended with the best skincare formulations.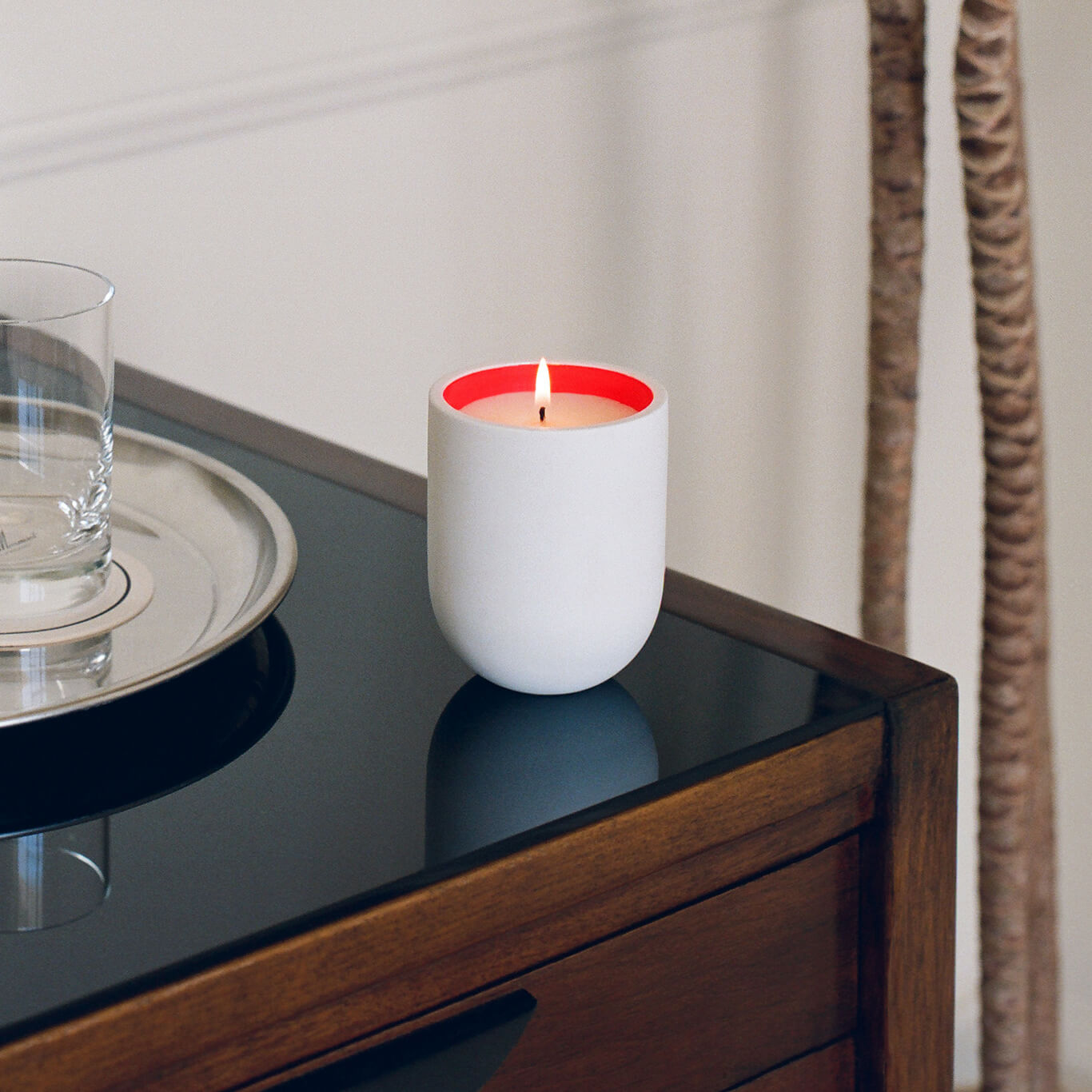 You don't perfume your house as you perfume yourself. This is why our interior scents are entirely different from our perfumes: they have been designed to become an integral part of your homes and to complement them.

Complete a brief questionnaire and one of our perfume experts will match you to a home perfume that suits your needs.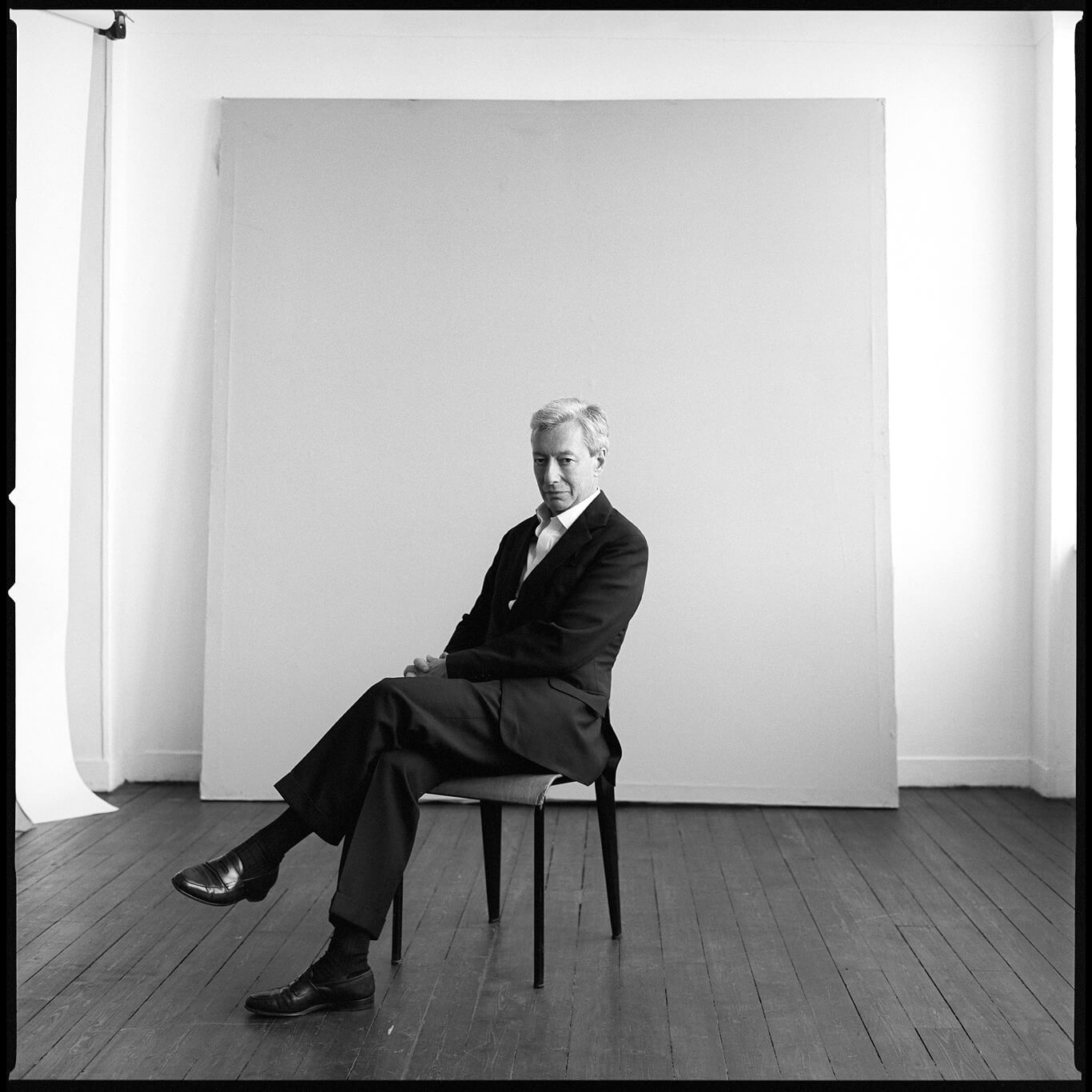 To celebrate twenty years of the brand, Editions de Parfums launches REVUE FREDERIC MALLE. Make a weekly online date to discover or dig deeper into the secrets of the house, the universe of Frédéric Malle and how his singular influence pervades the entire brand and its creations.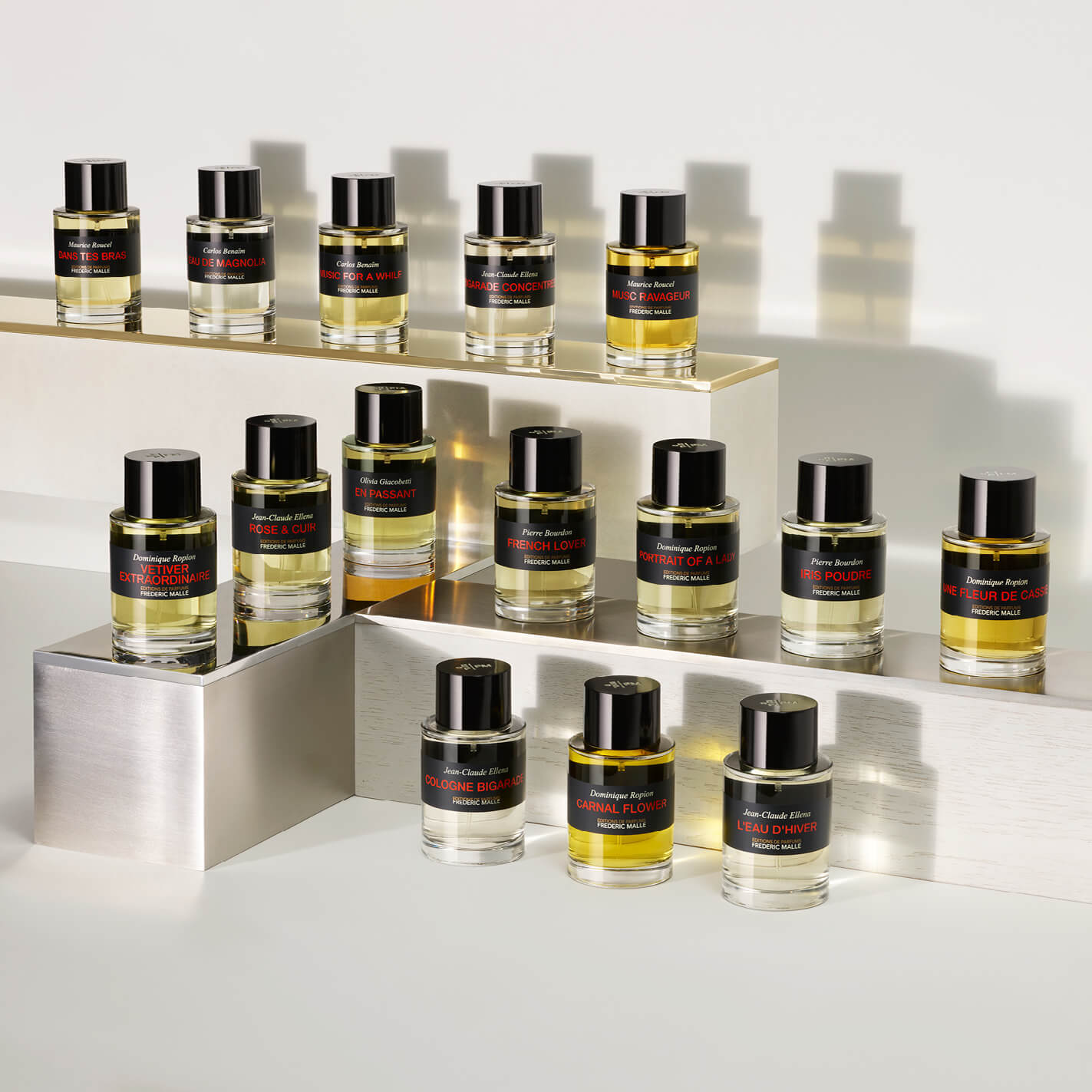 Receive a personalized virtual consultation
by our expert perfume advisors.
LEARN MORE ABOUT THE STORES
FROM AROUND THE WORLD
THE WORLD OF FREDERIC MALLE
Visit @fredericmalle for a curated collection of inspiration, stories and news.